Peter Bjorn and John's Writer's Block due out today!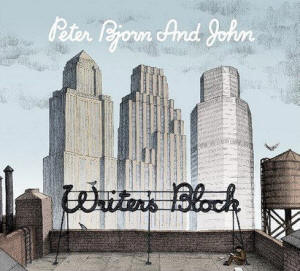 ..with an additional bonus CD to punish those of you who imported it. I, unfortuneatley won't be able to get my hands on it til the weekend when i go home. I also plan on
finally
pickingup Fujiya and Miyagi and Of Montreal. There are
so
many CD's I need to get but can't! I hate money!
You can get a second opinion of the Golden Dogs/Yoko Casiono's show over at
Chromewaves
, but for some reason he doesn't have a New Pornographers review, which I was looking out for. I guess he wasn't man enough for the cold...